LUBBOCK, Texas -
Sleet started this morning in the city then changed over to light snow. Current radar below:

TODAY: On and off periods of light precipitation including sleet, freezing rain, and rain. Lesser chance for snow in the city with a layer of warm air aloft. Near the surface temperatures will barely be moving with highs staying in the lower 30s. It will feel colder as the northeast wind picks up 10-20mph.
TONIGHT: The upper level low bringing this precipitation will push across our region with precipitation ending in the early morning hours. From the late afternoon hours through the early morning our chance for more wintry precipitation increases again. Snow will become common with other parts of our area freezing rain and sleet. Temperatures will be critical in the types of precipitation with surface temperatures dropping to the 20s. More hazardous driving conditions for tonight and the morning expected across our area. The Winter Weather Advisory across our area continues until 6a Wednesday.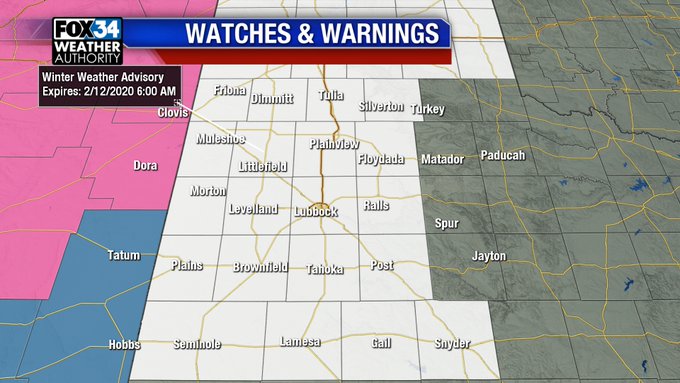 TOMORROW: All precipitation will be ending from west to east through the morning. Then the cloud cover starts to break apart with the high near 46. The wind shifts from the west to northwest and increases 12-22mph.
EXTENDED: More sunshine to end this week, but temperatures stay chilly with highs in the 40s and 50s. Then a warm-up for the weekend with 60s returning with wind speeds picking back up to start next week.

Be safe as you are getting out today through early Wednesday. Matt with the latest updates tonight on the News at Nine.
-Bobby