LUBBOCK, Texas -
Today marks 8 years ago since the haboob darkening the sky with dirt. A look at the drought conditions from 2011 shows over 70% of Texas was in highest drought conditions. Today we have 0% of that, but extreme drought does cover parts of central Texas.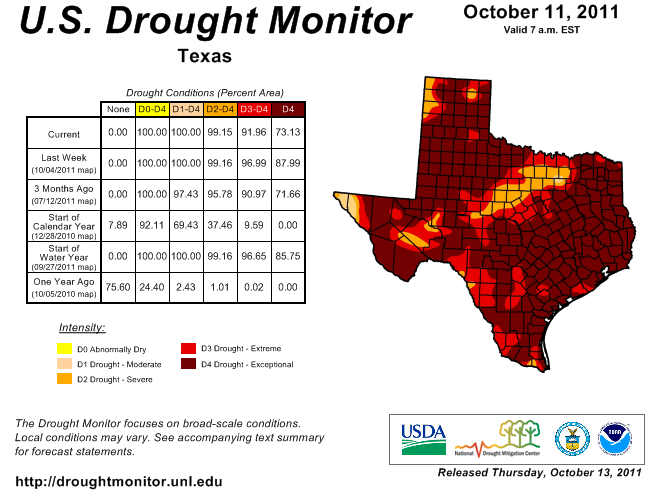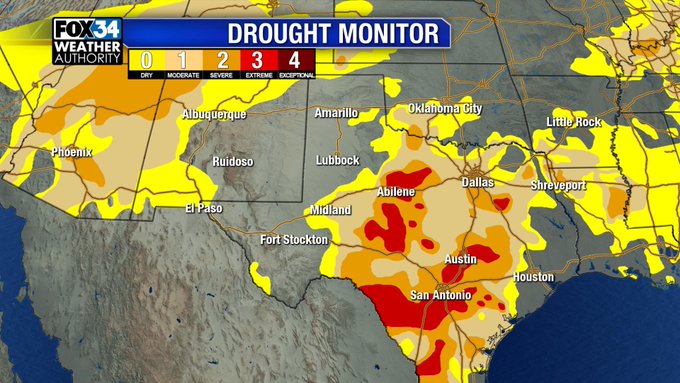 It was a warm afternoon with a lot of sunshine and highs in the upper 70s and 80s.
TONIGHT: Some high clouds will push across the region, overall mostly clear and mild. Mild temperatures continue with the low near 55, and a light southwest wind 10-15mph.
FRIDAY: Temperatures quickly climb with the high around 10 degrees above the average. Near 85 in Lubbock with the west/southwest wind becoming breezy 12-22mph. High school Football games will be toasty for the first half of the game, then cooling to the upper 60s by the final score.
TEXAS TECH vs. Iowa State at the Jones. Kickoff is at 11am and a weak front will have past earlier in the morning. Temperatures will be in the 60s for a good portion of the game, but lower to mid 70s by the end. Lots of sunshine with lighter wind speeds.
EXTENDED: A quick warm up and breezy Sunday before a strong front pushes through the area. This will knock the highs to the upper 60s and 70s to start the work week with another quick warm up Wednesday. Thursday another front move through early with a stronger wind and colder temperatures, but lows look to stay above freezing.

Have a great rest of the evening. Robert will have the next updated forecast Friday morning on Good Day Lubbock.
-Bobby