LUBBOCK, Texas -
Another hot one expected with high in the lower 90s for much of area. More clouds later this afternoon with isolated storms possible mainly west of the area. Not much in coverage and most of our area will stay dry.

TONIGHT: After the sunsets rain chances will start to diminish with a partly cloudy sky. Low near 66, east-southeast wind will start to bring moisture back into the area.
EXTENDED: Low pressure system moving inland today along the Pacific Northwest will continue digging south next few days. This will bring an increase in upper level moisture in to our region. Increasing rain chances first in New Mexico and our western counties Thursday with scattered storms possible. Then coverage is expected to increase with widespread scattered storms through Saturday. Because of the cloud cover and rain temperatures will be dropping to the mid and upper 80s. Rain chances diminish with the passage of a weak front Sunday. Models do bring another storm system digging west into next week, but differ on possible rain chances. More details will come into place next couple of days.



Meanwhile, around the Houston area the risk for flash flooding with heavy rainfall expected over the next couple of days. A slow moving tropical depression will push north across east Texas.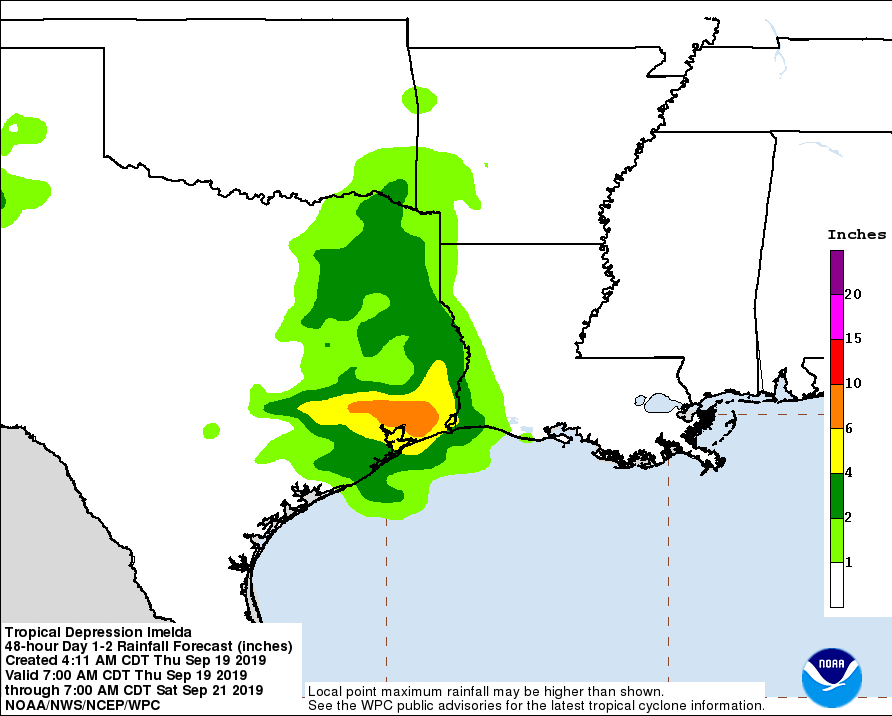 Have a great Wednesday! Matt with the next updated on rain tonight on the News at Nine.
-Bobby