LUBBOCK, Texas -
Sunshine will warm up temperatures quickly today.



High near 101 with a light southwest wind, a slight chance for isolated showers and storms later in the afternoon and evening. Some outflow boundaries may bring some strong wind across parts of the area.
TONIGHT: Low near 73, might have an isolated shower or storm continuing into the early AM.
WEEKEND: Lower chance for precipitation with a pop up storm possible east in the Rolling Plains. High temperatures will be near or at the record of 103° both days. Here are some guidelines to stay safe in this heat: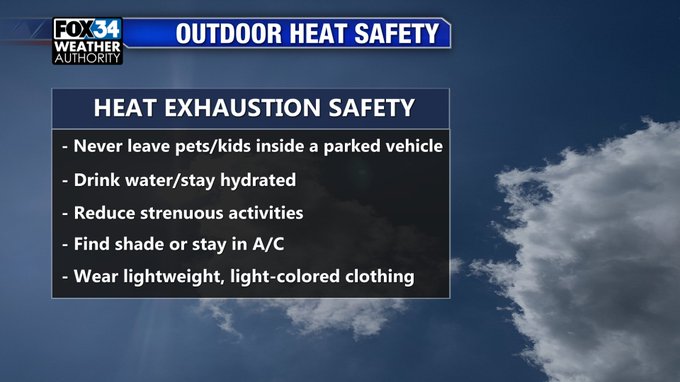 NEXT WEEK: The hot temperatures continue but start to drop off some by mid next week. One of the latest runs of the European model shows a significant drop in highs with a chance for rain mid to late week. We will keep our eyes on this to see if models can come in agreement.

Have a great weekend! Matt with the next updates tonight on the News at Nine.
-Bobby