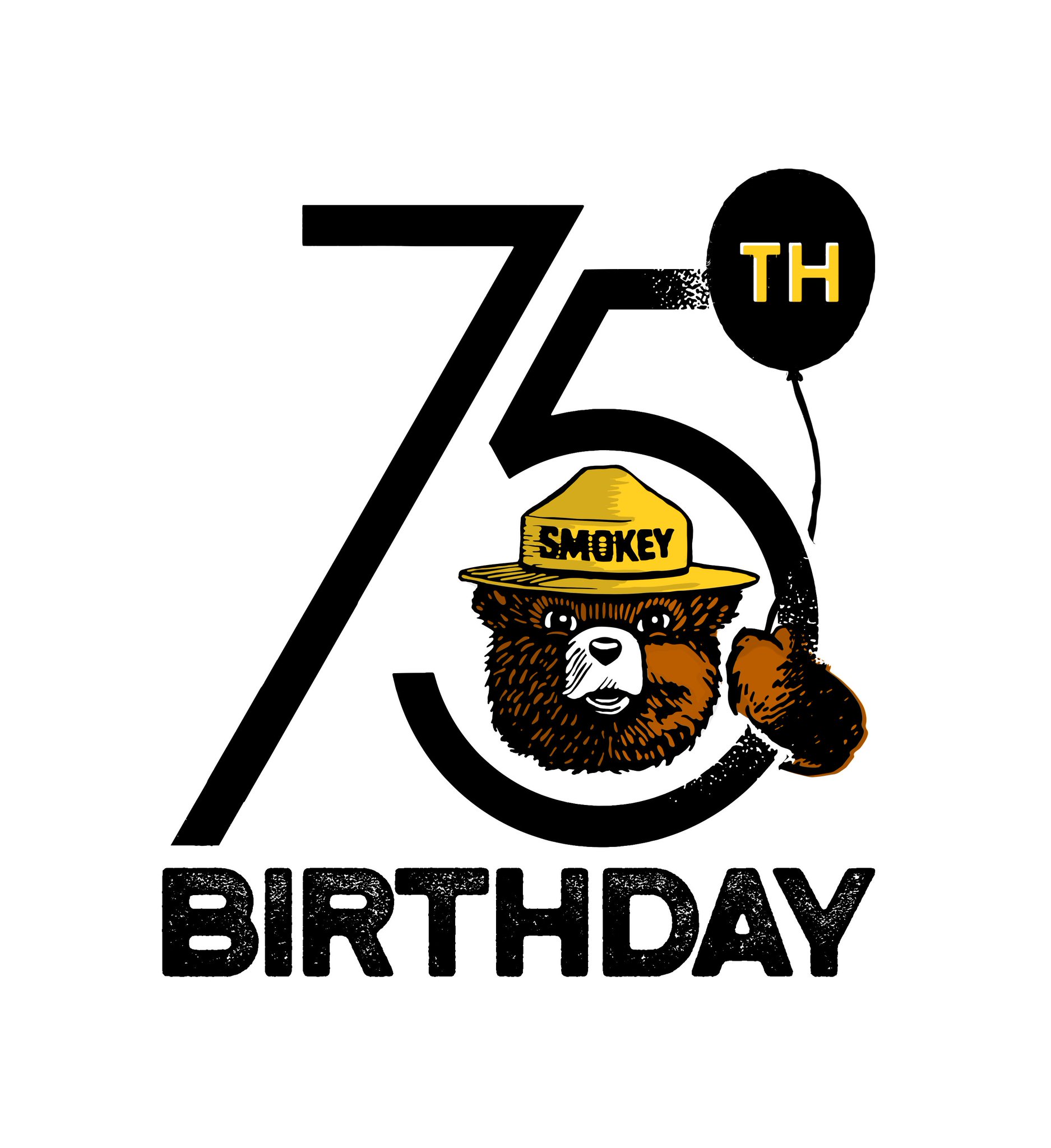 Smokey Bear is turning 75 on Friday, August 9. To celebrate, Smokey will be at Patterson Park on August 10 from 10 a.m. to 2 p.m. There will be live music, a tug of war contest with local Volunteer Firefighters, cupcakes, a bounce house, food trucks, hot dogs, hamburgers, and a dunk tank.
First launched in 1944, the "Only You Can Prevent Wildfires" Wildfire Prevention campaign is the longest-running and one of the most successful PSA campaigns in American history. While it began three-quarters of a century ago, and great strides have been made in preventing human-caused wildfires, Smokey Bear's message is as important as ever.
Nearly 9 out of 10 wildfires nationwide are caused by people, and it's always wildfire season in the United States – not just in the West or during the summer months. In many states, backyard debris burning and improperly extinguished campfires and firepits are the leading ignitions for unwanted human-caused wildfires. Arson and sparks from dragging chains and operating equipment without spark arrestors are also leading causes
To learn safety tips, like how to properly build and put out campfires, go to smokeybear.com.
Patterson Park is located at U.S. 82 Frontage Rd, Wolfforth, TX 79382.