LUBBOCK, Texas -
This weekend we had some heavy rain maker storms. Here are some of the rainfall totals from the Tech Mesonet: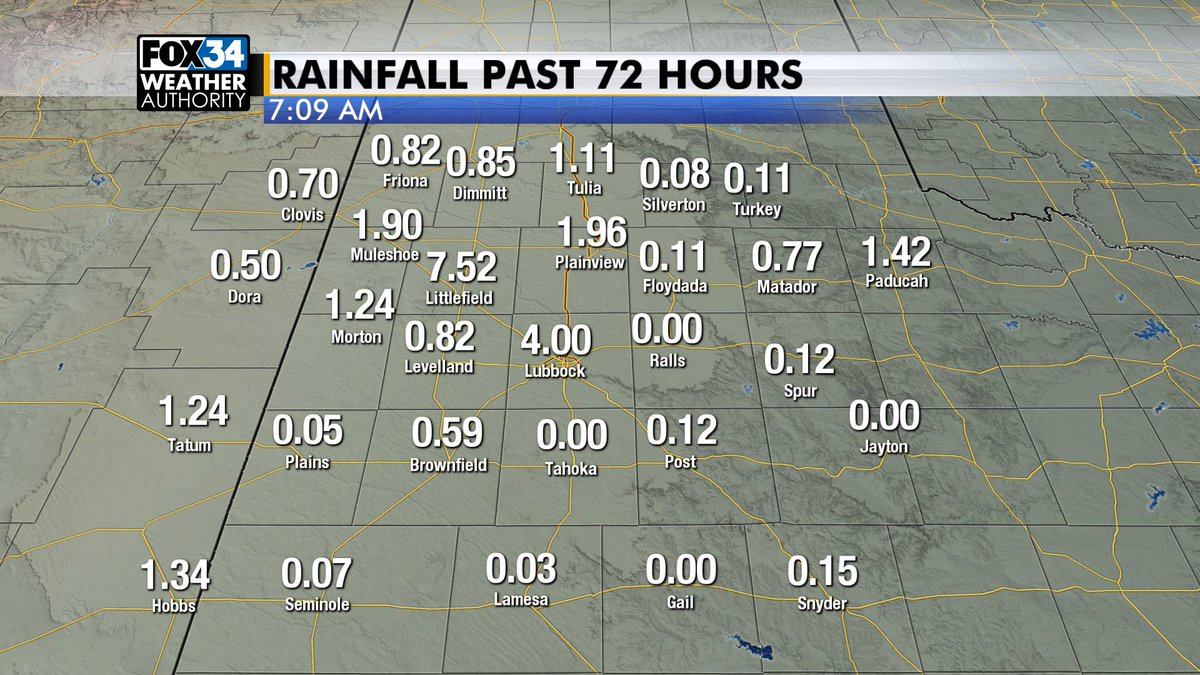 TODAY: A mixture of clouds and sunshine with highs back in the 90s area wide. 93 for Lubbock with a light south/southwest wind 5-15mph.

Later this afternoon and into the evening another chance for isolated to scattered storms to develop and slowly move northeast. Better chance for this activity looks to be from I-27 and points east. With a good amount of moisture still in place, another round of heavy rainfall will continue bringing more flooding concerns.
TONIGHT: Becoming mostly clear with the low near 71.
TUESDAY: Dew points will drop from the 60s to the 30s and 40s. This drier air will help temperatures soar to the upper 90s and low 100s.
EXTENDED: Another hot one Wednesday, then a cold front will return temperatures to seasonal averages to end the week. There will be another slight chance for storms late Wednesday with this front pushing through the area.

Have a great Monday! Matt with the latest forecast update tonight on the News at Nine.
-Bobby