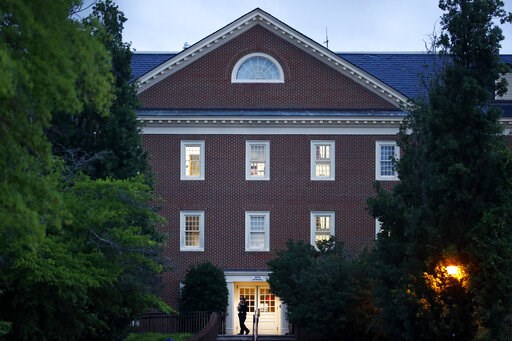 (AP Photo/Patrick Semansky, File). FILE - In this June 1, 2019, file photo, a law enforcement official stands at an entrance to a municipal building that was the scene of a shooting in Virginia Beach, Va. The Virginia Beach killing is one of 11 mass wo...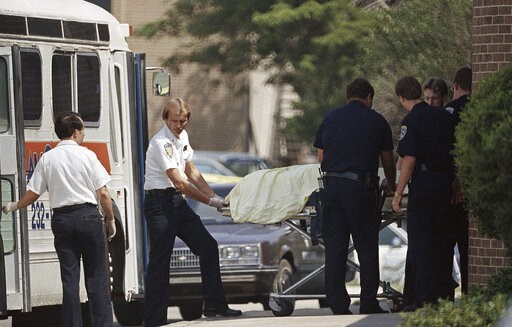 (AP Photo/Steve Gooch, File). FILE - In this Aug. 20, 1986, file photo, members of the Edmond, Okla., police department and medical personnel remove the body of one of the people killed in a shooting spree at the post office in Edmond. Mass workplace k...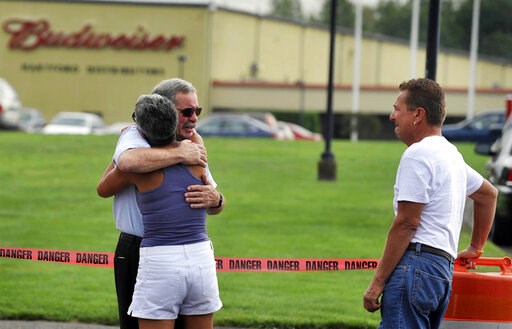 (AP Photo/Jessica Hill, File). FILE - In this Aug. 4, 2010, file photo, employees and friends gather outside of Hartford Distributors after a mass shooting by an employee in Manchester, Conn. The gunman called 911 as police closed in and told the opera...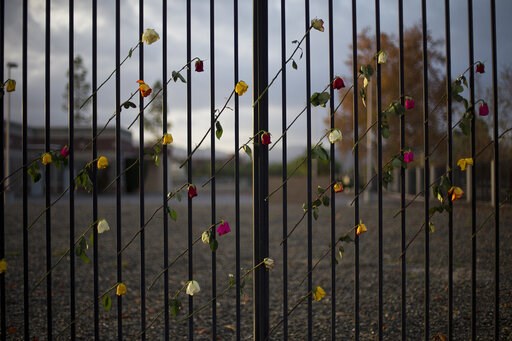 (AP Photo/Jae C. Hong, File). FILE - In this Dec. 11, 2015, file photo, roses adorn a makeshift memorial near the Inland Regional Center in San Bernardino, Calif. A radicalized couple carried out the attack on Dec. 2, against the husband's co-workers a...