Thankfully, it's a much quieter day. Across the Texas-Oklahoma region there was severe weather for nearly 24 hours straight. This started with some hail reports in the Panhandle early yesterday morning, including up to baseball-size hail. Then we had the storms around our area and most of the region in the afternoon and evening. Then more storms moved from the Permian Basin to the Rolling Plains last night into early this morning. Early this morning there were severe storms in Oklahoma, including a tornado in Tulsa.
Click here - for storm reports from the Storm Prediction Center, image shown below. Red is tornado reports, blue wind, green hail.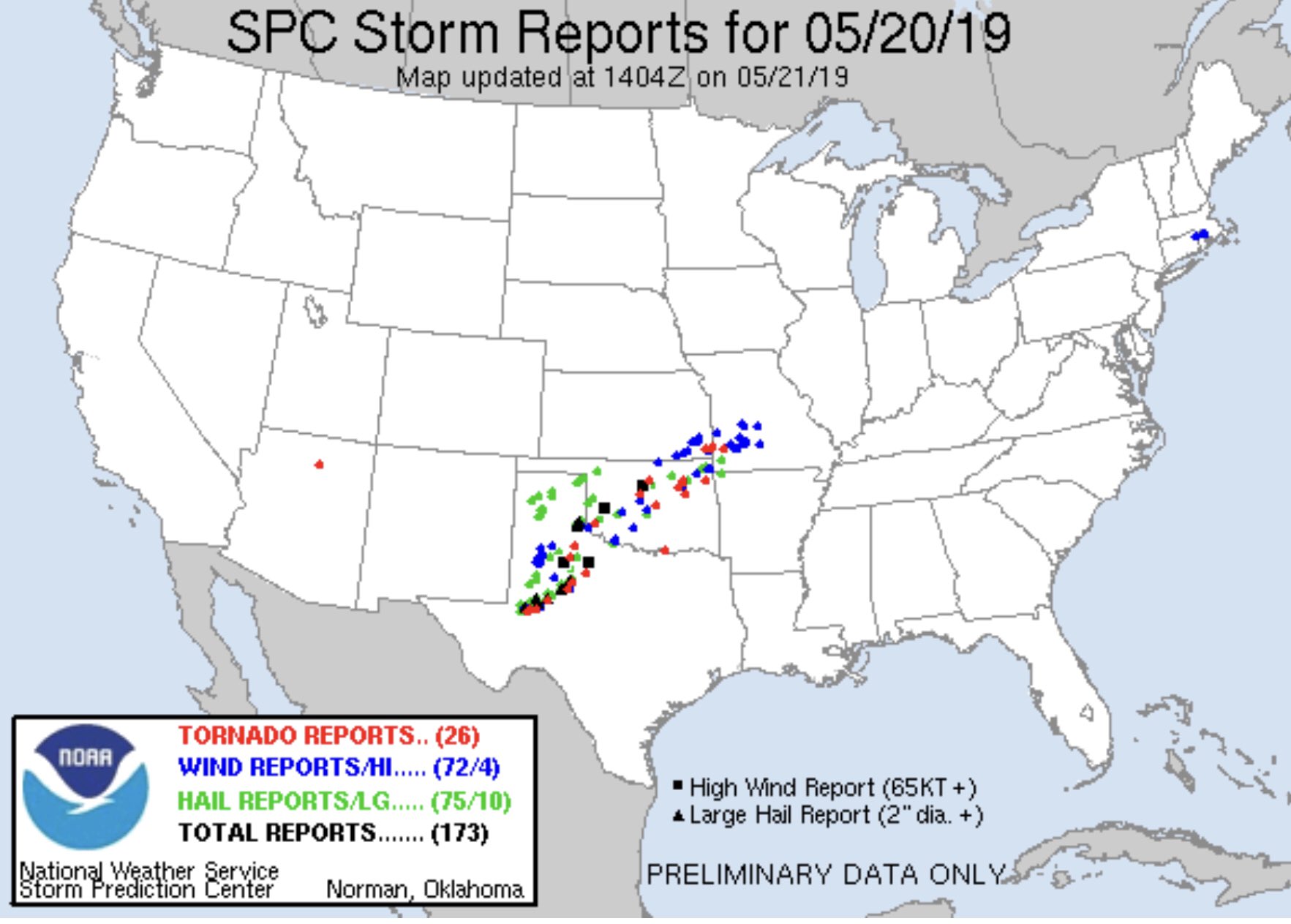 Around Lubbock there were a lot of tree branches snapped, some trees uprooted, utility lines downed and other types of damage from the straight-line wind yesterday. A gust was clocked at 75mph near New Home and looks like 60-70mph hit the southeastern half of Lubbock, maybe a few spots a little more.
It wasn't storms but straight-line, dry wind today. We had gusts of 50-60mph across much of the area, a few spots even stronger today.
TONIGHT: The wind will finally drop off, W/SW 10-20mph. Low near 53.
TOMORROW: Sunny, dry and breezy. High near 89, wind SW/S 12-25mph.
STORM CHANCE RETURNS: Humidity will rapidly increase late tomorrow night into early Thursday morning. There is a low chance for storms to fire up early Thursday morning. While it doesn't look like an ideal set-up for storms to develop, if they get going, they could produce some hail and gusty wind. If storms don't develop, some fog or drizzle will be possible.
Then by Thursday afternoon and evening some storms are possible. The Storm Prediction Center has highlighted most of our area with the risk for some severe weather, in yellow below: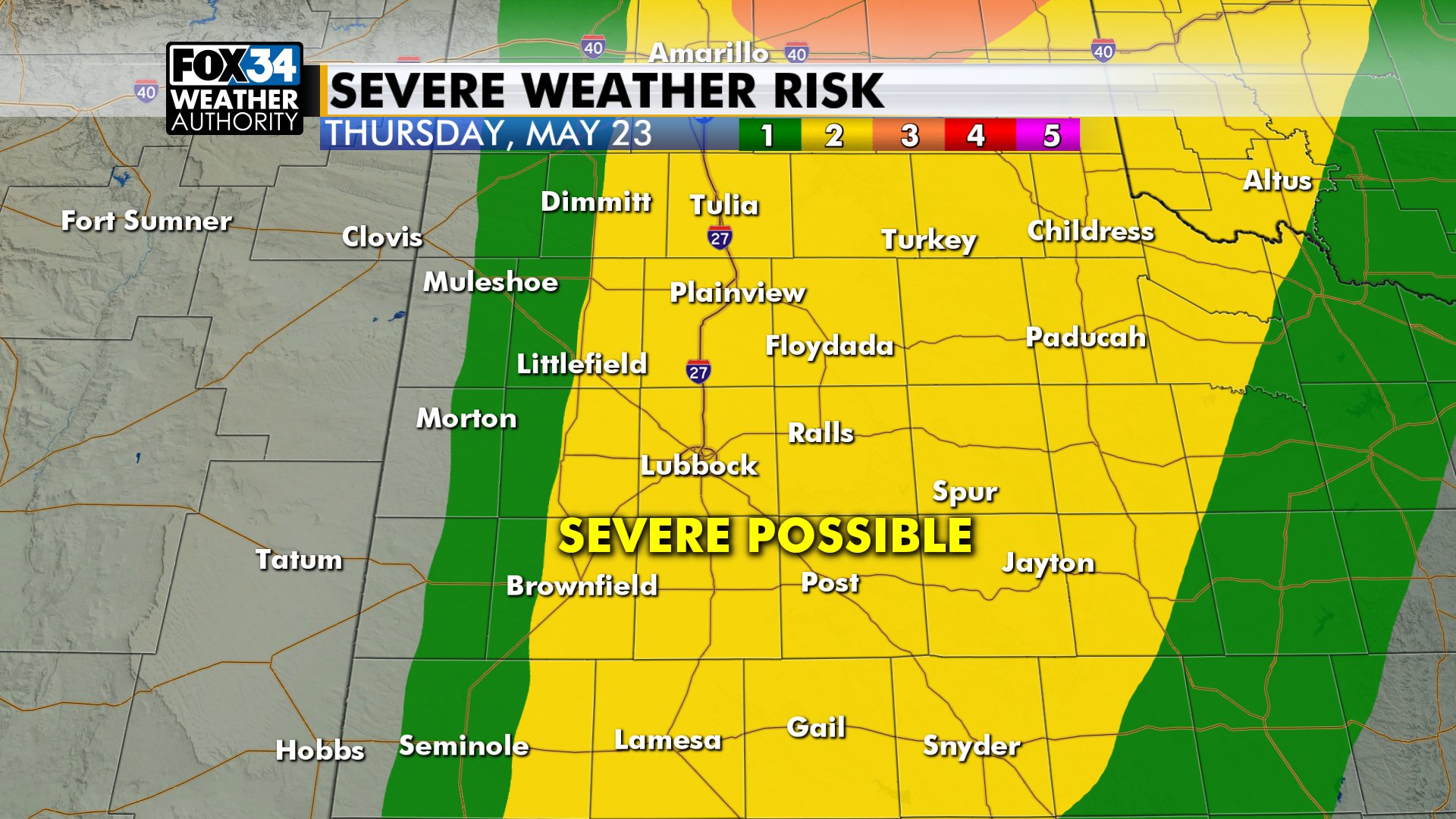 With a storm system over the southwestern United States we'll have a chance for thunderstorms over the next several days. The dry line should be active each day. East of that boundary is where the warm, humid air will be for storm development.
It's probably not going to rain or storm at your location each day. The rain chance does look better Friday.
As far as specifics on the severe risk, one day's storms, or lack of them, can influence the next days. There isn't any one day right now that looks like a great risk. The pattern does look like May in West Texas: an active dry line that could produce a few severe storms in the area.


Have a great rest of your day. Bobby will have a full update to the forecast here early tomorrow.
-Matt