LUBBOCK, Texas -
We had a few storms developing yesterday evening and early this morning to our northwestern counties. Friona picked up 2.86 inches of rainfall at a Tech Mesonet site.
THIS MORNING: There is a batch of showers and storms moving out of the Pecos Valley that might bring some rain to our south and southeastern counties.

TODAY: Eyes will be on the dry line that will be moving from New Mexico back into our area, this will separates the dry air from moist air. East of the dry line storms are expected to develop and become very strong.



The Storm Prediction Center has most of the area under a Enhanced (3/5) Risk for severe storms with Moderate Risk (4/5) for our northeastern counties. Large hail greater than golf ball sized will be expected, damaging tornadoes will be possible, high wind gusts, and flooding. Development for these storms will start around 3-5PM and push to the northeast.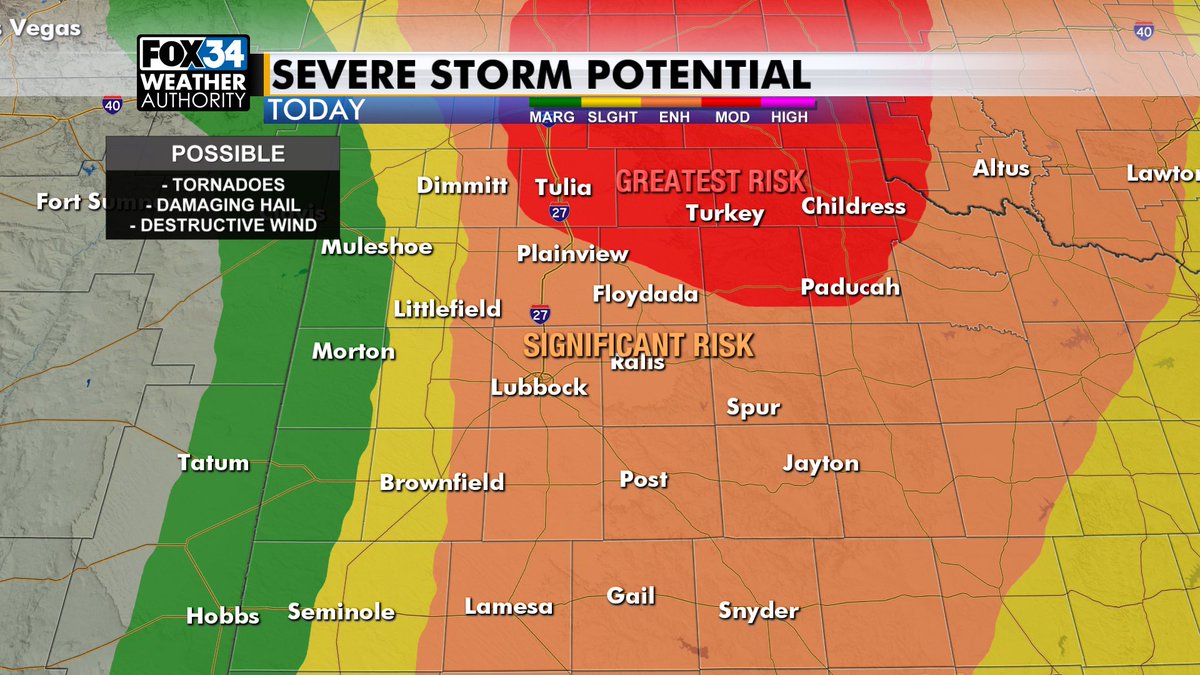 TONIGHT: A late night possible as this activity continuing especially for the southern and eastern counties, ending early in the morning hours. Mostly cloudy with the low near 56.
WEDNESDAY: Mostly sunny with the high near 81, west/ southwest wind 10-20mph. Cold front will move through the area late that night early Thursday morning.
EXTENDED: Highs will drop for the rest of the week below average with highs in the 60s. Next storm system to bring more rain starting later Friday and at least a chance through the weekend.

Have a great day! Stay updated with the latest detail through the day and stay weather aware. Follow Matt Ernst and myself @BobbyJohnstonWX on Facebook and Twitter for coverage.
-Bobby