LUBBOCK, Texas -
We got a good set up for showers and storms over the next couple of days. A cold front will push through the area stalling to our southern counties. There is also a low pressure system to our southwest bring pacific moisture across the region.

TODAY: Mostly cloudy with a high near 75, where the cold front ends up today will be where the storms start to develop. Initiation will begin later this afternoon with some isolated strong to severe storms developing. The latest Storm Prediction Center outlook highlights much of the area with a slight risk (2/5) for storms to develop smaller severe hail, damaging wind gust, and possible tornado.

TONIGHT: Showers and storms will become more wide spread with lower severe risks. Rain accumulation will increase which might lead to areas of flooding, so be careful if traveling early in the morning. Low near 51 and mostly cloudy.
TUESDAY: Continued chance for more heavy rain at times as the low moves closer to the area. By the end of this event some models are bringing 1-2.5 inches in total precipitation. The heavier rainfall will start to push further south and east bringing flooding issues down state. Temperatures will stay cooler with clouds locked in place, high near 63.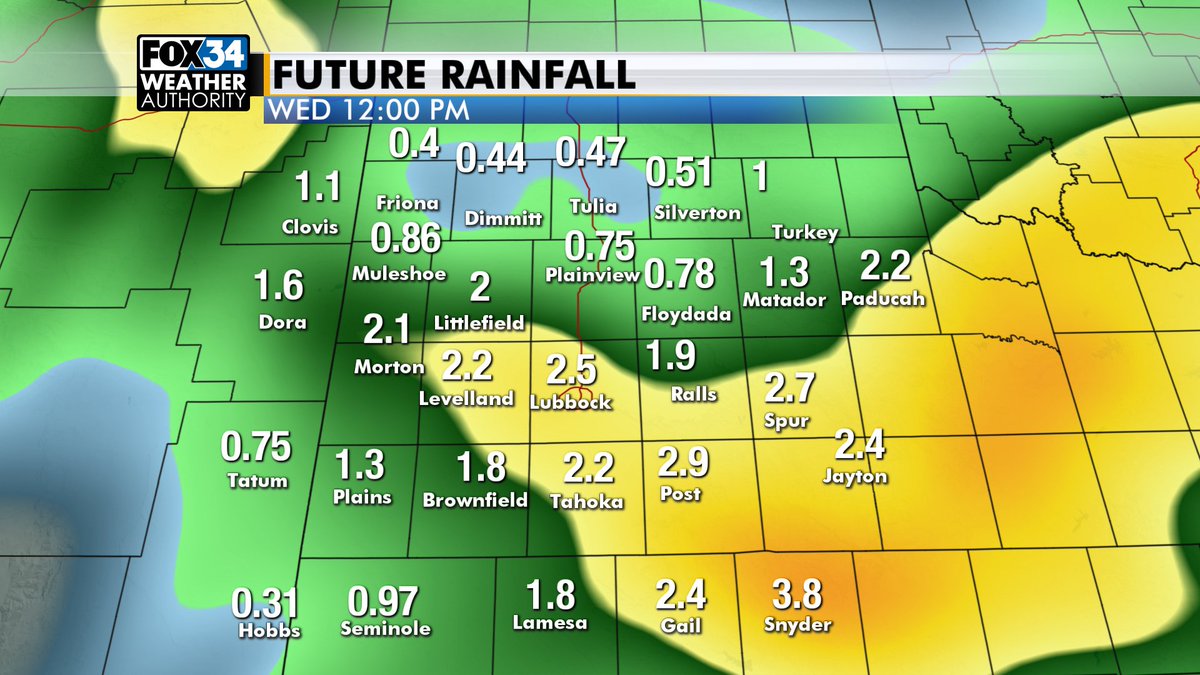 EXTENDED: Rain chances will come to an end Wednesday for the area pushing into southeastern US. A ridge of higher pressure takes over with temperatures back in the upper 80s for the weekend.

Have a great Monday and stay updated on the weather through today. Matt will have the latest update tonight on the News at Nine.
-Bobby