LUBBOCK, Texas -
COLD DAY: As expected, the heaviest snow in the region fell in a narrow band from Northeast New Mexico into the western Texas Panhandle. This map from NWS Amarillo shows some 6" to 10" snow in yellowish orange: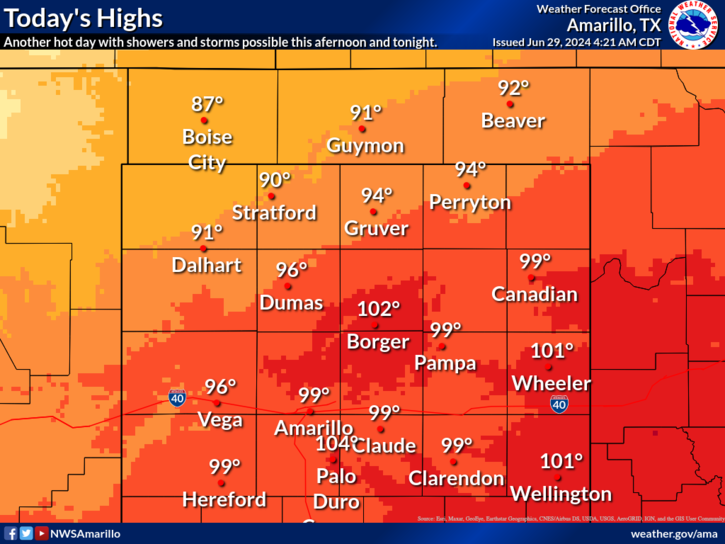 Around Amarillo it was 4 to 6 inches. Here in Lubbock it was just some real light drizzle then a few flurries to a dusting. North of the city reports include 2" at Plainview, 2" at Tulia, 3.5" at Friona and 3" in northern Castro County.
THIS EVENING: Possibility for a brief light snow shower or some flurries. This is all on the back side of the departing storm system.
TONIGHT: The sky will clear and it'll be real cold. Low in Lubbock near 19. Wind NW/N 5-12mph by morning. At times the wind chill may drop to the single digits. Here is the current wind chill map:
TOMORROW: Sunny and cold, high 43. Wind NW/N 5-12mph.
NEXT FEW DAYS: Quiet weather with a gradual warming trend. It should be back in the 60s by Thursday and Friday. Average high by late this week is 63.
Another front will make the weekend cooler. Sunday will likely only reach the 40s.
Have a great evening and stay warm. Bobby will have the next update on the forecast here early tomorrow.
-Matt