Low clouds and maybe some fog should develop this morning as temperatures continue to cool.

TODAY: Mostly to partly sunny with the high near 85, south/southwest wind 5-15mph.
TONIGHT: Low near 67, mostly clear. Possible low clouds may develop again in the morning.
WEDNESDAY: Almost a repeat of today with the high near 86. South wind a bit stronger 10-18mph.
CHANGES: We are ending summer with rain chances and cool temperatures. Rain chances on the rise Thursday through Saturday, as a disturbance moves across the region. The cloud cover will help the highs to drop into the upper 70s. This could be a good rain event as the Weather Prediction Center shows some areas could see over half an inch in the next 5-7 days.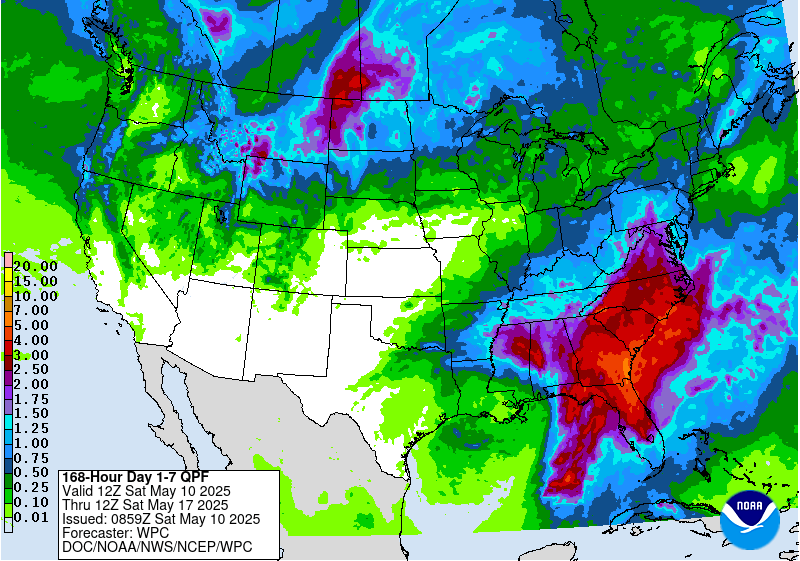 Have a great Tuesday! Matt will have the next update to the forecast tonight on the News at Nine.
-Bobby