LUBBOCK, Texas -
QUIET PATTERN: It's a sunny day with the temperature in the mid 80s around the South Plains. We expect a couple more days like this to round out the week.
Looking around Texas, there's been some rain that's made it up to the Hill Country. The most widespread rain has been from Houston and Beaumont moving up into East Texas. Much of the state will get a lot more rain in the coming days.
TONIGHT: Mostly clear, low near 62. Wind S/SE 5-12mph. Sunrise Thursday 7:30.
TOMORROW: Mostly sunny, high near 86. Wind S/SE 5-15mph.
FRIDAY: Mostly sunny, again the high near 86.
RAIN ACROSS TEXAS: The National Hurricane Center gives a good chance a tropical disturbance, shown with X below, will become a tropical depression tomorrow. The actual organization or strength of it isn't too important. It won't be a major hurricane. But it will bring lots of rain across Texas as it moves northwest.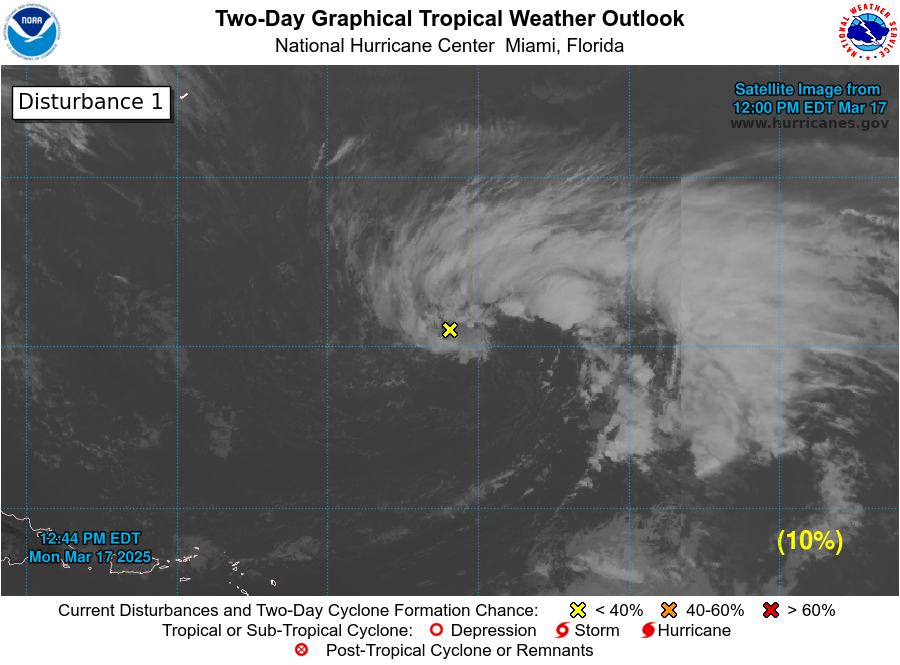 At this point the greatest flood risk is expected roughly from Corpus Christi to San Antonio and points southwest toward Mexico. Much of Texas south of I-20 has a good chance for heavy rain late this week into the weekend.
For our area, the chance for showers and storms goes up to 30% on Saturday. It depends on just how far north this disturbance moves. The center isn't moving up here, but the surge of additional moisture will stretch pretty far out. With some more clouds and more humidity, the high temp will be a few degrees cooler this weekend.
We'll keep a 20% chance for showers and storms Sunday.
NEXT WEEK: We'll return to a fairly warm and sunny pattern.
TROPICS: As mentioned above, the disturbance in the Gulf isn't any major system. But it'll bring a lot of rain to Texas.
Farther out in the Atlantic we have Hurricane Florence, Tropical Storm Isaac, Hurricane Helene and Subtropical Storm Joyce.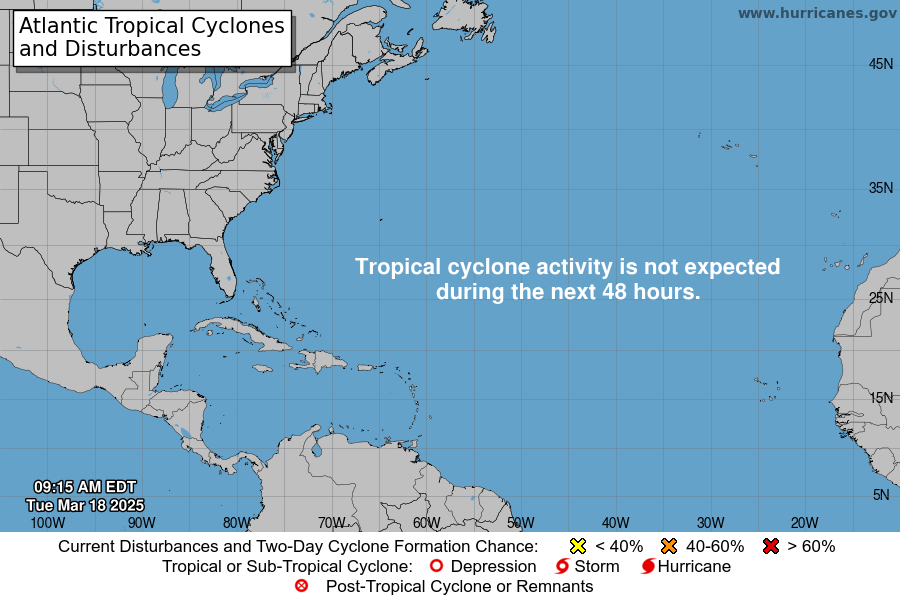 Florence weakened slightly this afternoon, to a category 3. That doesn't mean the threat to the Carolinas has dropped any. This remains a dangerous scenario, with landfall late tomorrow into early Friday.
Florence won't move much once inland, bringing potentially catastrophic flooding.
Have a good rest of the day. Bobby will have the next forecast update and latest on the tropics here early in the morning.
-Matt