Some overnight showers and storms brought some good rain totals for the northwestern half of the area. From the Tech Mesonet:
Muleshoe: 1.43"
Hereford 0.88"
Dimmitt 0.28"
Hobbs, NM 0.21"
Friona 0.13"
The showers diminished quickly and we just have the clouds this morning with cool temperatures.

TODAY: Partly cloudy with an isolated shower or storm possible. High near 81 with a light southeast wind 5-10mph.
TONIGHT: Low near 59, clear sky.
EXTENDED: Temperatures on the rise into the upper 80s by weeks end with a lot of sunshine.

ATLANTIC: 3 Hurricanes Florence, Isaac, and Helene currently occupy the Atlantic Ocean. As of now Florence is the one to keep an eye out for. As it is a category 2 Hurricane with the maximum wind speed at 105mph. This is projected to become a major hurricane by tomorrow and to impact the east coast by late week.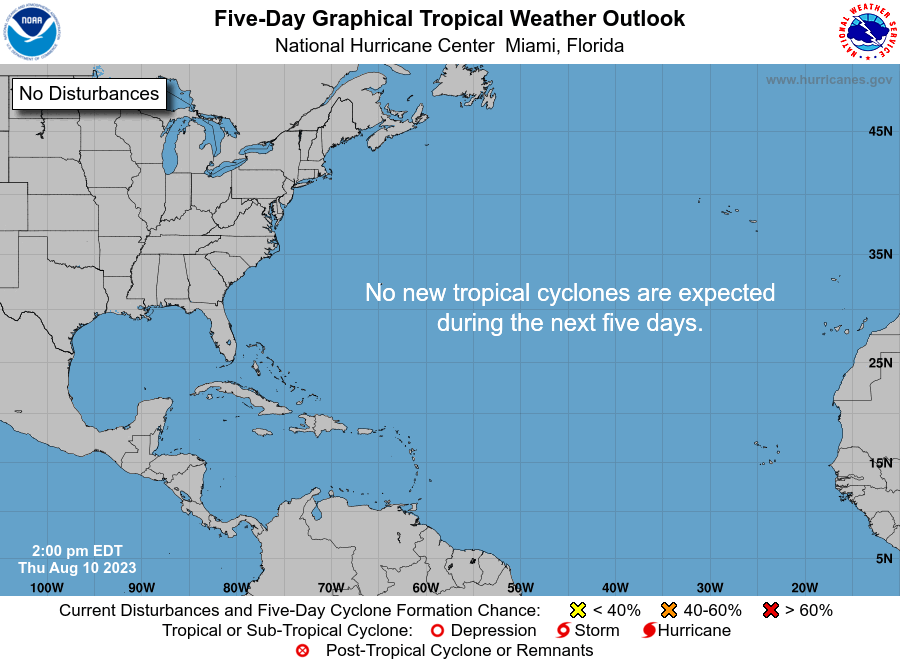 ?
Have a great Monday! Matt will have the next update to the forecast tonight on the News at Nine.
-Bobby