LUBBOCK, Texas -
It was a hot weekend as we stayed above average both days. The average high dropped a degree yesterday. This means we tend to start cooling off and by the end of the month the average high will be 89 degrees.
TODAY: Hot again with the high near 95. A sunny sky with a light breeze from the south 10-18mph. Stay hydrated and wear sunscreen if you are outside.

TONIGHT: Clear sky with the low near 71.
TUESDAY: Another repeat with a mostly sunny sky and the high near 95. Might have a few isolated storms to our far northern counties during the late noon/night hours.
COOL OFF & STORM: A front will push into the area, this will help drop the highs down below average. Better news for everyone is this will also bring a chance for some storms to the area. The image below is a 7-day outlook for possible rain across the US. As you can see much of Texas has a chance for some much needed rain. Going into the weekend depending on how far south the front pushes will determine if we still have the storm chances.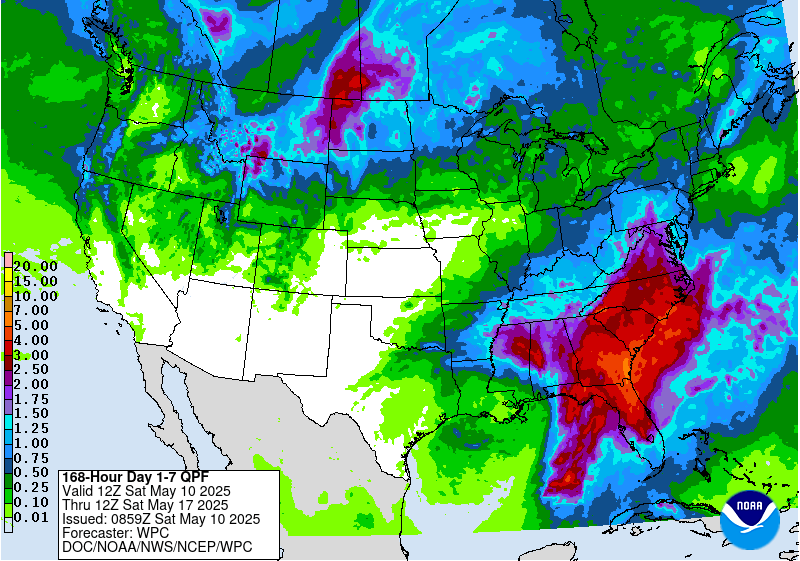 Have a great Monday and remember to stay hydrated! Matt will be in with the latest update to the forecast on the News at Nine.
-Bobby