LUBBOCK, Texas -
THIS AFTERNOON: It's another real hot day, around 100 much of our area. It's been up to 102 through 4:15 p.m. Clouds are few and far between all around the region.
TONIGHT: 72, mostly clear. Wind SE/SW 5-15mph.
FRIDAY: Really hot. High in Lubbock near 106, wind SW/S 10-18mph. Record for the date is 107. Now there are some computers that keep more humidity around so it doesn't reach 106. But that's not going to make it feel any better, if it's 101 with more humidity. All these days we've been well above 100 it's been real dry.
For the Texas Tech Baseball game first pitch near 99, 100 or hotter most of the game. Keep in mind the current and forecast temperatures we give are in the shade. You can crank those numbers much higher if in direct sunlight. It'll be brutally hot at the Law.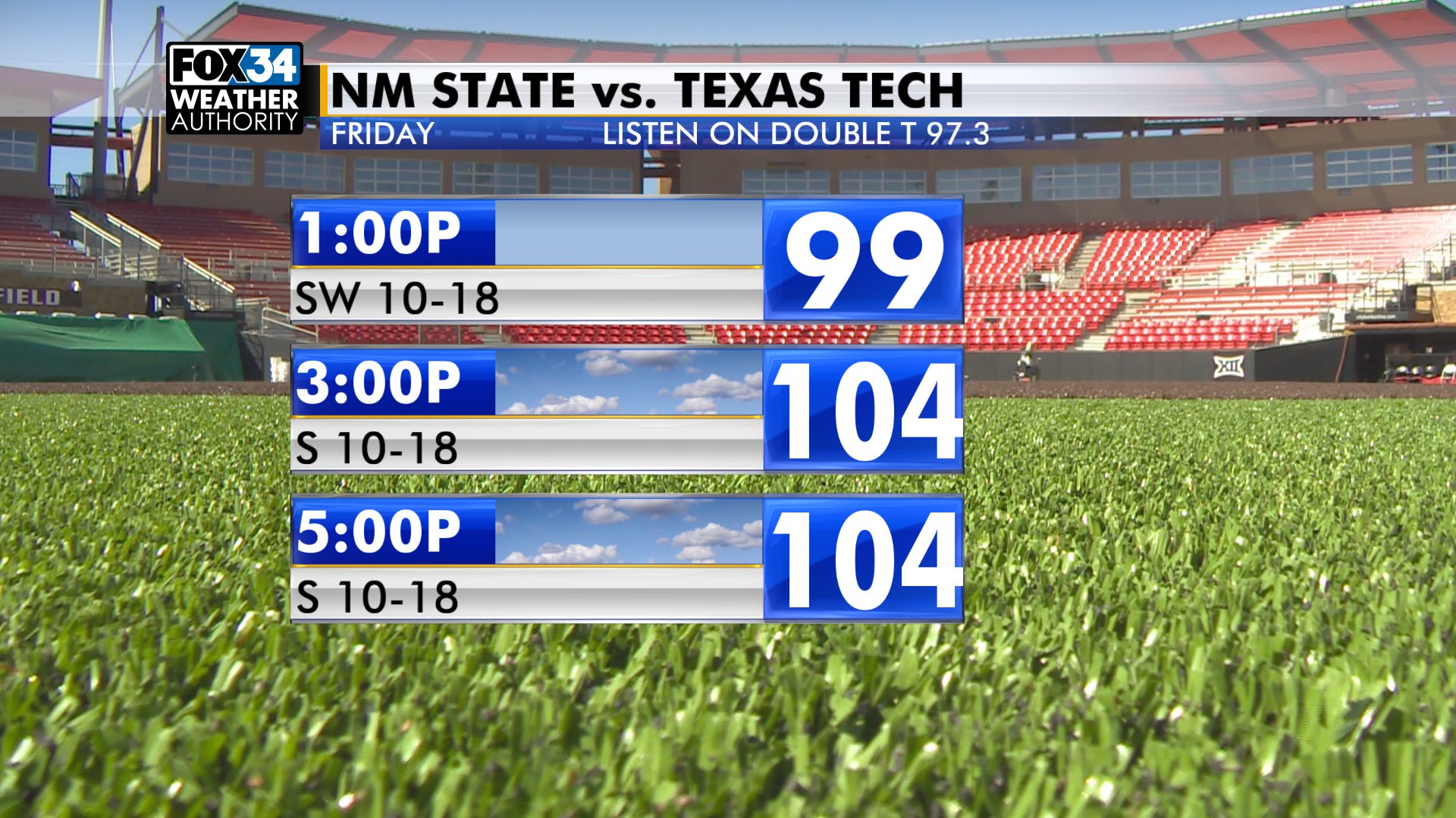 ?
There is a slim chance for a few storms in the area Friday evening. If they do develop they'll bring wind and not much rain.
WEEKEND: The N/NE wind will kick up Saturday morning, dropping the high to "only" about 97. Sunday's high near 90.
There is a slight chance for a few storms late Sunday into Monday.
NEXT WEEK: Hotter again, well above 100 Tuesday through Thursday.
Have a great rest of your day and try to stay cool. Bobby will have a full update to the forecast here early tomorrow.
-Matt