LUBBOCK, Texas -
THIS AFTERNOON: It's warmed nicely across the area into the 60s beneath a sunny sky. The big picture shows a ridge of high pressure over the Eastern Pacific, blocking any storm systems from approaching the Southwest. There is pretty good coverage of snow from Montana to the Great Lakes.
TONIGHT: Not as cold as past few nights, low near 34. Wind SW 5-15mph.
TOMORROW: It'll get even warmer, high near 77. Wind WSW 10-16mph. It won't be quite as warm north of Lubbock, with a cold front moving in late. The wildfire risk will be elevated.
COLDER WEEKEND: Latest data has trended colder this weekend. In fact, where the clouds hang around all day Saturday it'll stay in the 30s. While we will have more clouds, it doesn't look like there support for significant showers.
Sunday will be cold as well, high near 42.
NEXT WEEK: It'll trend milder with a lot of sun to begin the week. Last few model runs have now shown humidity returning to our area middle to late next week. Let's hope that happens. We first need humidity before we can talk about any rain. Some model runs have even shown rain, but it's too far out for anything promising at this point.
DROUGHT UPDATE: The latest U.S. Drought Monitor shows the D3-extreme drought status has expanded across our area. It's the red below. We get these updates every Thursday. There aren't any signs of the drought easing any time soon.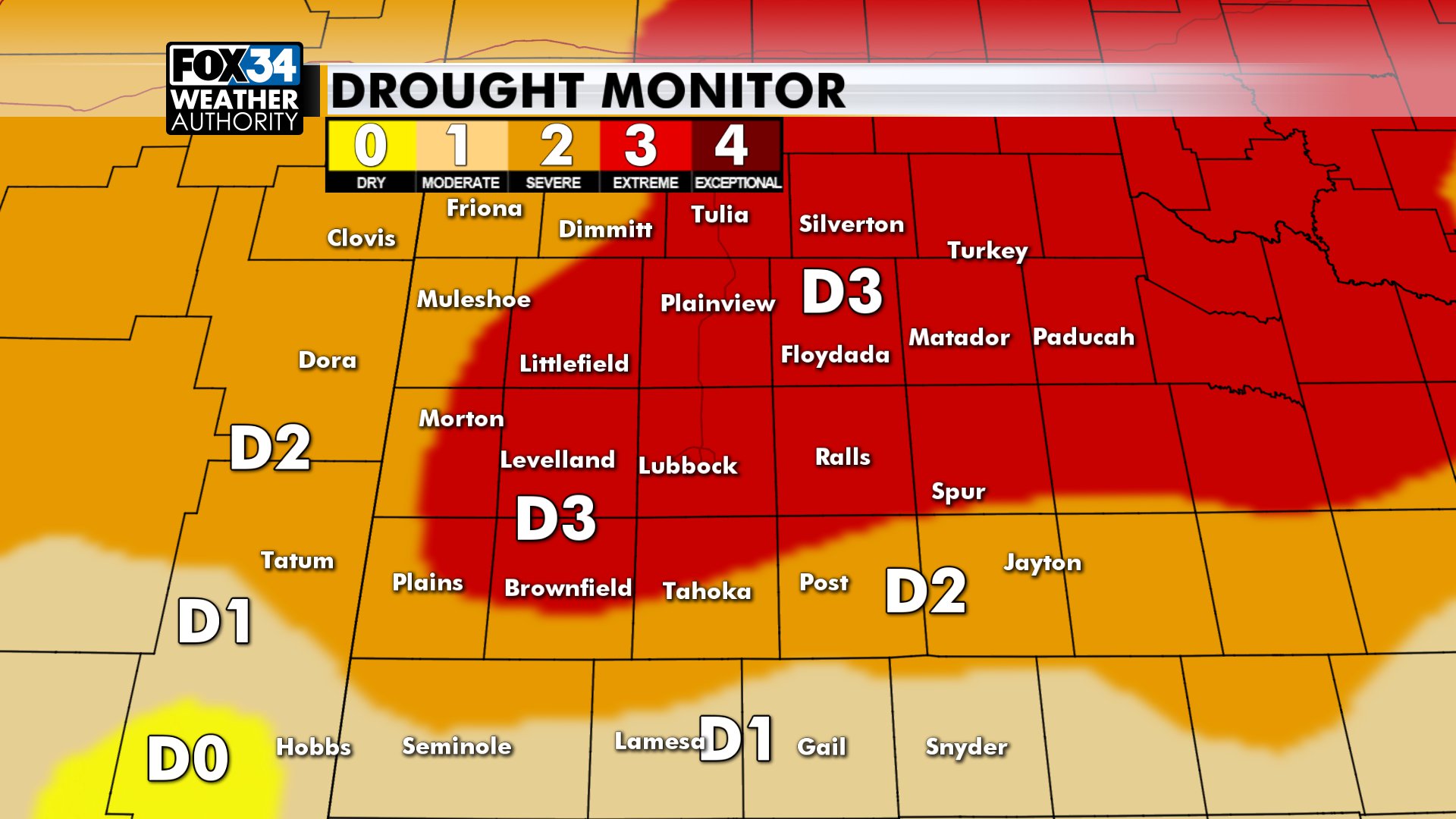 Have a great rest of your day. Bobby will have a full update to the forecast here early tomorrow.
-Matt